Strap adjustable saddlebag dog carrier bag pet backpack
Strap adjustable saddlebag dog carrier bag pet backpack
| | |
| --- | --- |
| Precio unitario: | 3.9~4.5 USD |
| Cantidad de pedido mínima: | 100 Piece/Pieces |

| | |
| --- | --- |
| Paquete: | OPP BAG or as customer's request |
| Capacidad de suministro: | 1000 Piece/Pieces per Day |
| Hafen: | shenzhen/guangzhou |
Descripción del producto
2021 new product release
QDP2017D4

adorable harness Chest Strap adjustable saddlebag dog carrier bag pet backpack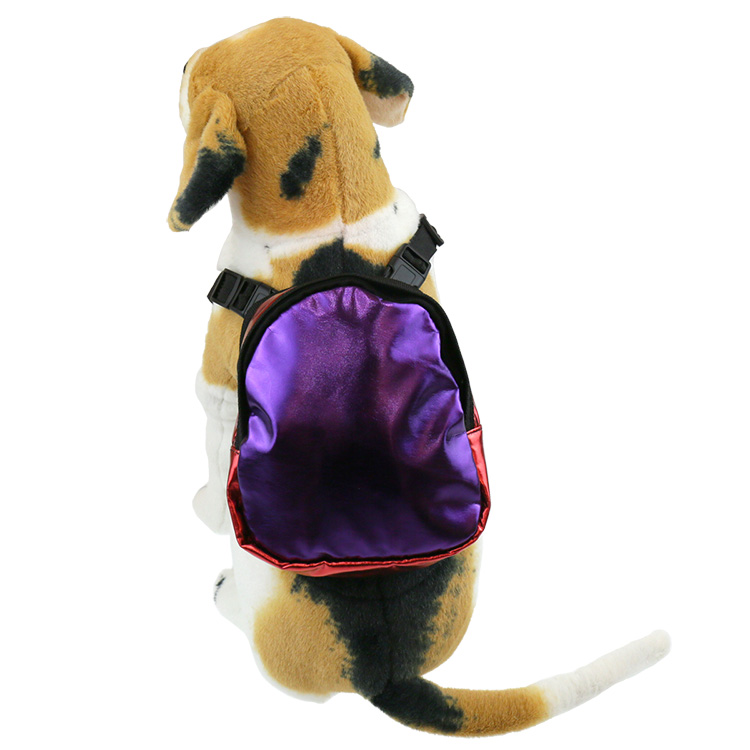 Product Description
PU synthetic is the second layer of cowhide leather. It adopts a special laminating process to cover the surface of the leather with a layer of polyurethane finish to make PU film leather. It has the texture of real leather and is very durable.
1. The physical properties of PU synthetic : resistance to tortuosity, good softness, high tensile strength, and breathability. The pattern of PU synthetic is to use a kind of pattern paper to heat and press on the surface of the semi-finished leather, and wait for it to cool down before separating the paper leather for surface treatment
2. In terms of chemical structure, it is closer to leather fabric. It does not use plasticizers to achieve softness, so it will not harden or become brittle. At the same time, it has the advantages of rich colors and various patterns. It maintains natural leather It has the characteristics of breathability, moisture absorption, softness, wear resistance and strong comfort.
3. The PU base fabric is a canvas PU material with good tensile strength. In addition to being coated on the top of the base fabric, the base fabric can also be included in the middle, so that the presence of the base fabric cannot be seen outside.
4. The pattern of PU leather is to use a kind of pattern paper to heat and press on the surface of semi-finished leather, wait for it to cool down, and then separate the paper leather for surface treatment.
PU synthetic and maintenance
When PU synthetic is matched, the second layer of cowhide is generally used on the reverse side, and then a layer of PU resin is coated on the surface, so it is also called film cowhide. The price is relatively cheap and the utilization rate is high. It is also made into various grades with changes in craftsmanship, such as imported two-layer cowhide. Due to its unique craftsmanship, stable quality, and novel varieties, it is the current high-end leather, and the price and grade are no less than the first-layer leather. Based on environmentalism, PU synthetic not only has the texture of genuine leather, but is also very durable and inexpensive. In foreign countries, due to the influence of the Animal Protection Association and the development of technology, the performance and application of PU synthetic leather surpass that of natural leather.
PU synthetic maintenance: PU synthetic shoes should be wiped with detergent + paper (do not use corrosive detergent).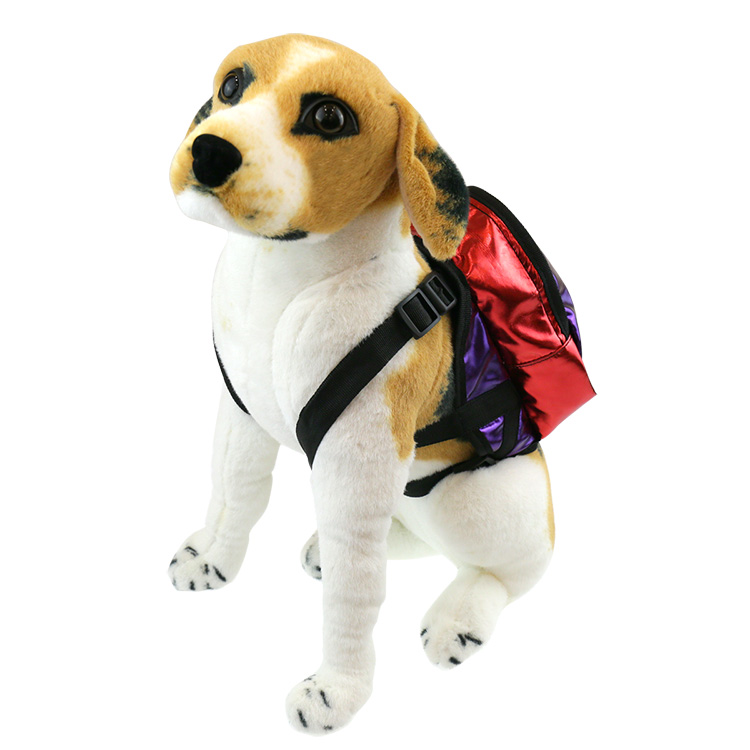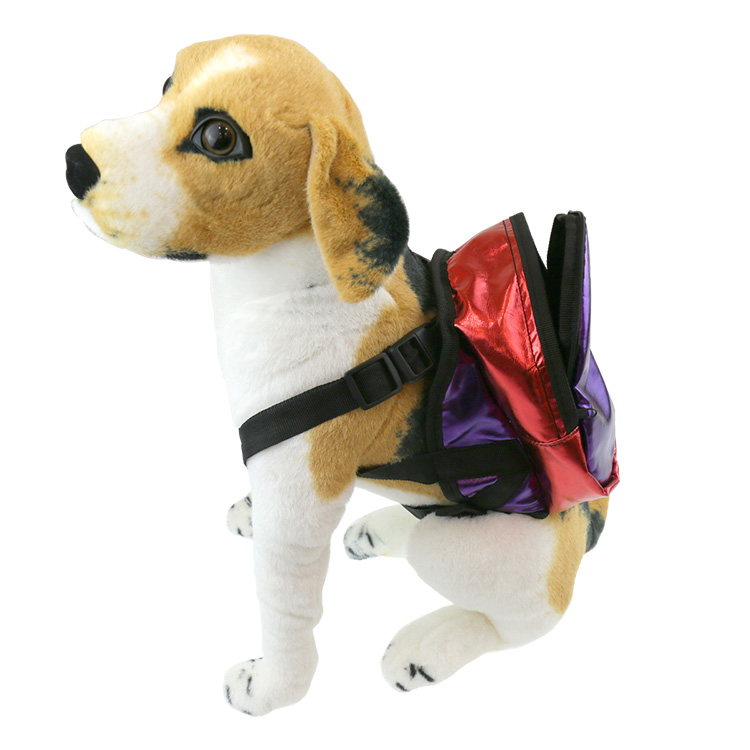 Product Paramenters
Product name

2021 new product release adorable harness Chest Strap adjustable saddlebag dog carrier bag pet backpack

Model

QDP2017D4

Material 1

Soft PU synthetic

Material 2

Oxford fabric for back webbing

Feature

strong, durable,sustainable,stocked,breathable

Type

Pet

carrier bag pet backpack

Weight

300-500g

Product Feature

Shoulder-back

1.Material design: Red and purple soft PU synthetic , the color is gorgeous, easy to attract the attention of the onlookers.

2.Shoulder strap design: Oxford fabric, strong and durable, adjustable length by nylon buckle.

3. Tailor design: meticulous line preparation, wireless head

4.suitable for small and Medium and large Pets.

5. Fabric design: high-density Oxford cloth fabric, wear-resistant and comfortable

6. backpacks design: Can put pet food or small accessories

Application:

1. Suitable for various shopping malls, pet supermarkets, and sales counters in pet stores;

2. Suitable for daily needs of dogs

Reasonable to choice of pet Accessories, care for the pets every day

Color

Red+purple or colorful

Size

free size or average Size or Mean Size or Uni size or One-size-fits-all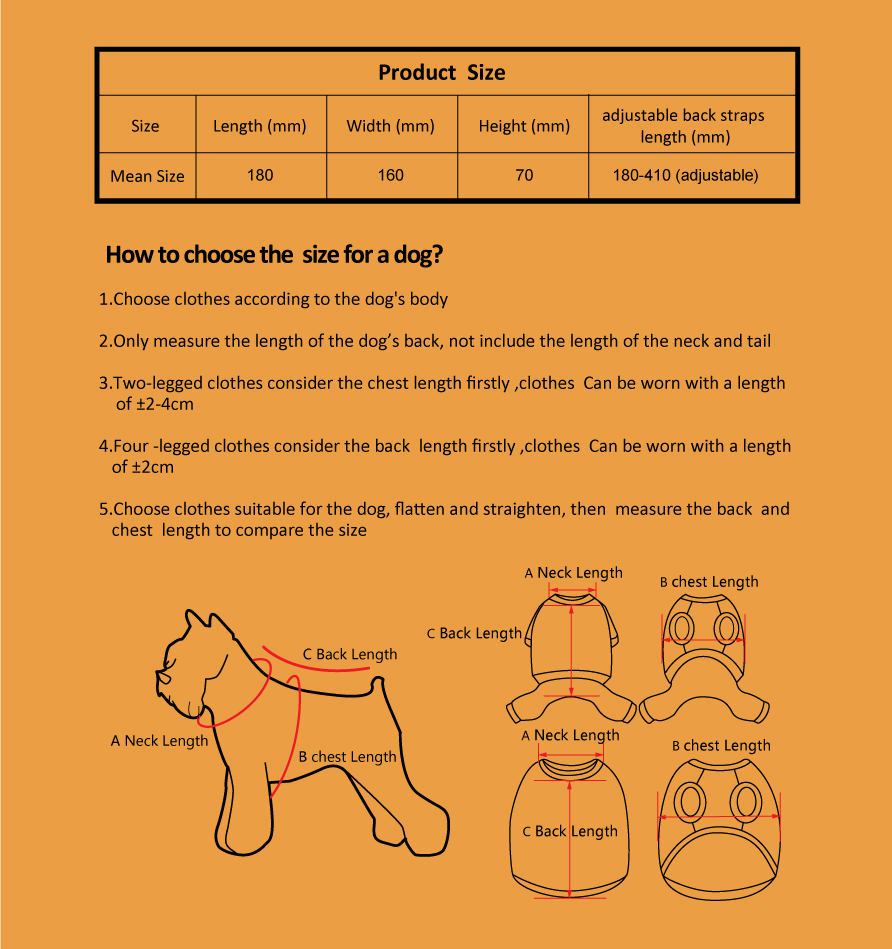 Product Description
Oxford fabric uses fine combed high-count yarns as double warps, and thicker weft yarns are interwoven with a flat weave.
At present, the main products on the market include: frame, full-bomb, nylon, and tige. Soft color, soft cloth body, good air permeability, comfortable to wear, easy to wash and quick-drying, mostly used as shirts, sportswear and pajamas.
There are many varieties of Oxford fabric products, including plain, bleached, colored warp and white weft, colored warp and colored weft, medium and light color striped patterns, etc.; there are also polyester-cotton yarns.
The relevant quality and performance of the fabric can be tested by related testing equipment, such as tensile strength testing with material tensile testing machine, composite strength testing with peeling testing machine, color fastness testing with friction testing machine and thickness testing with thickness gauge.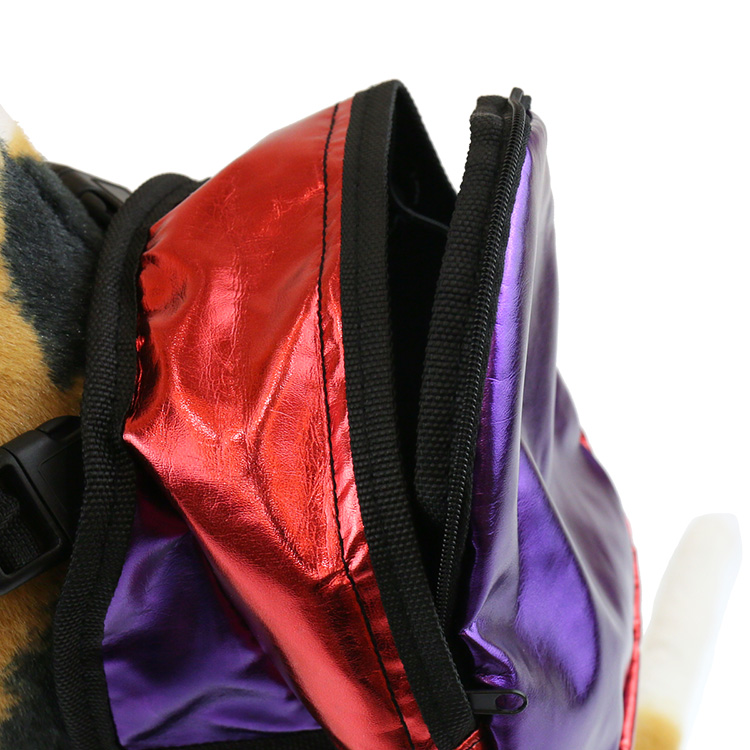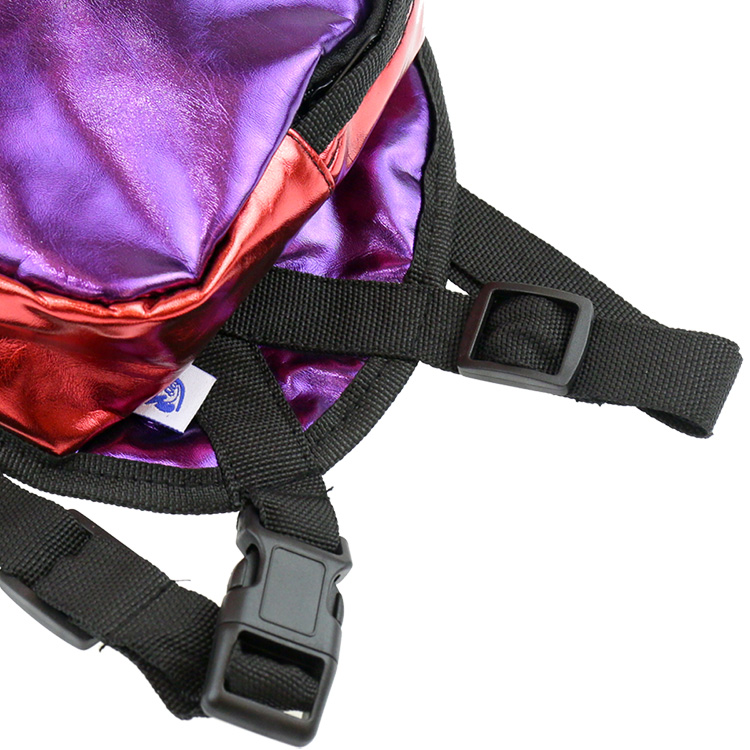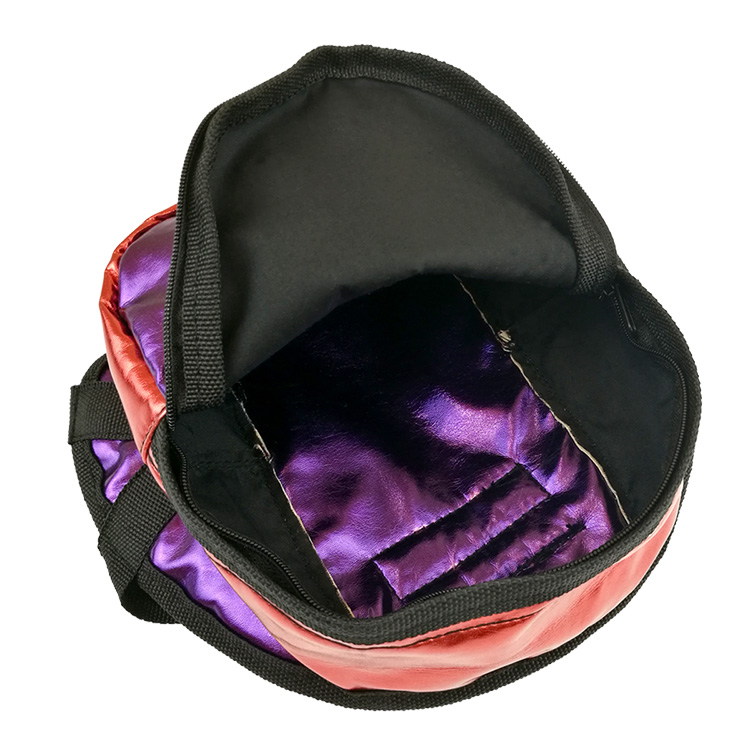 The type of oxford fabric :
1. Checked Oxford cloth: specially used to make all kinds of bags
The warp and weft of the fabric are made of polyester FDY150D/36F. The fabric is interwoven with a plain weave on a water jet loom. The warp and weft density is 360X210. After the grey fabric has been treated with relaxation, alkali content, dyeing, anti-static, coating, etc., it has a light texture, soft hand feeling, good waterproofness and good durability. And other advantages.
2. Nylon Oxford cloth: mainly produces flood and rain protection products
The warp of the fabric is made of 200D nylon air change yarn, and the weft is made of 160D nylon air change yarn. It is a plain weave structure, and the product is woven by water jet. After dyeing, finishing and coating process, the grey cloth has the advantages of soft hand feeling, strong drape, novel style, good waterproof performance, etc., and the cloth has a gloss sensory effect of nylon silk. Because of its high quality and novel design, it is deeply loved by users. The width of the cloth is 150cm
3. Full stretch Oxford cloth: mainly making bags
The warp and weft yarns of the fabric are made of polyester DTY300D yarns, which are interwoven on a water jet loom with a coarse-point variable permeable weave. After the fabric is relaxed and refined, pre-shaped, alkali-reduced, and soft-set, the reverse side of the fabric is then passed through the rubber-plastic polyester layer. Bags made of this fabric are sought after by many trendy ladies who love beauty for their fashionable appearance, delicate texture, and good water resistance, and become the new favorites in the current female bag market. Its fabric width is 150cm
4. Tige Oxford cloth: mainly produces all kinds of bags
The warp yarn of the fabric uses polyester DTY400D network yarn, and the weft yarn uses polyester DTY yarn 400D. It adopts the Tig weave texture and is interwoven on a water jet (with faucet) loom. The fabric has novel design and unique craftsmanship. The front checkered pattern is prominent, and the three-dimensional effect is strong, making it the most prominent part of the fabric. At the same time, the coating (PU) process is used on the back to make it more waterproof and drape. Kind of fashionable materials for luggage. The width of the fabric is 160cm.
5. Weft Oxford cloth: mainly produces various bags
The warp of the fabric is polyester FDY68D/24F, and the weft is FDY150D/36F as the raw material. The weaving process uses weft strips to interweave with water jets (with dobby taps). The cloth noodles are clear, combining modernity, artistry and drape. After the grey fabric is dyed, embossed or calendered, it has the advantages of strong drape and good water resistance. Fabric width is 160cm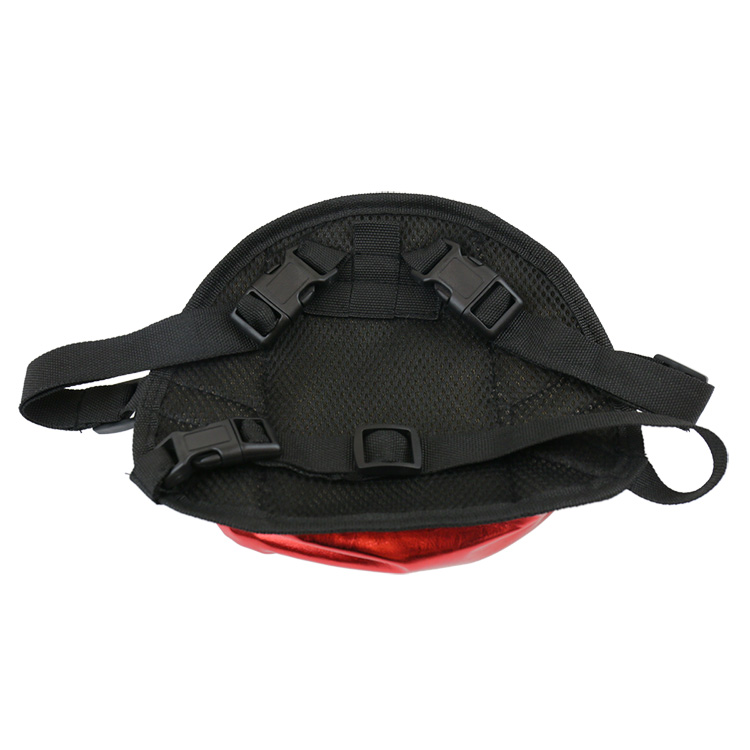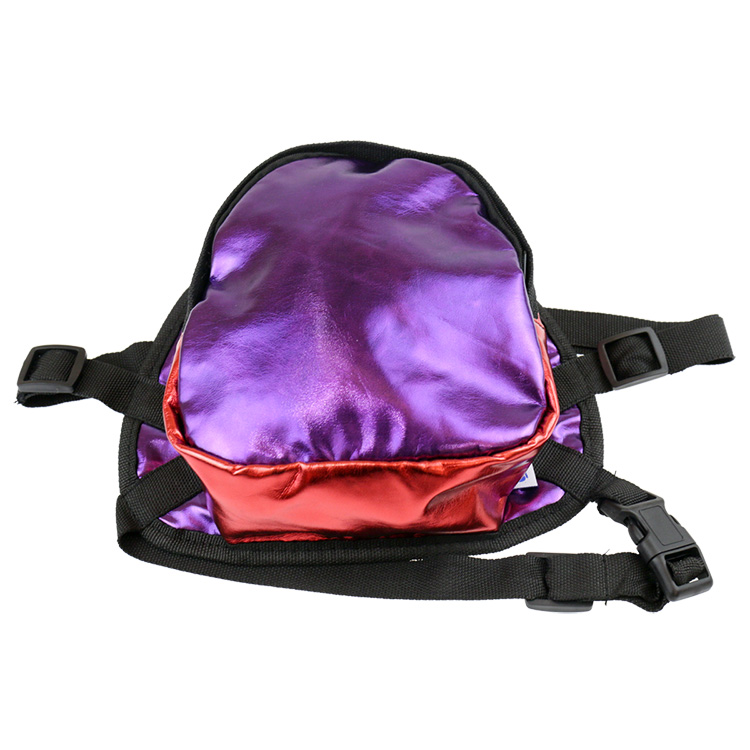 Dongguan Mace Industry Co., Ltd
Dongguan Mace Industry Co., Ltd, desde 2005 años de productos profesionales para mascotas OEM / ODM, ropa para mascotas, artesanías para mascotas, accesorios para mascotas, juguetes para mascotas Los productos se exportan a los mercados de Estados Unidos, Canadá y Europa, y América del Sur y América del Norte, Medio Oriente Las certificaciones de calificación ISO9001, ISCI, SEDEX, BSCI obtenidas han sido autorizadas y designadas por Disney, NBA, Hasbro, Minions, Pokemon y otras marcas reconocidas internacionales
Nombre de empresa: Dongguan Mace Industry Co., Ltd
Representante: Jane Yang
Producto / Servicio: ropa para mascotas , correa y collar y arnés para mascotas , juguetes para mascotas , productos para mascotas al aire libre , cama para mascotas , bolsa de viaje para mascotas
Capital (Million US $): 1000000RMB
Año de fundación: 2005
Facturación Annual: US$2.5 Million - US$5 Million
Porcentaje de exportación: 91% - 100%
Volumen Total de Compras anual (Millones de dólares EE.UU.): US$1 Million - US$2.5 Million
Número de Líneas de Producción: 6
Número de empleados para investigación y desarrollo: 5 -10 People
Número de empleados para control de calidad: 5 -10 People
Servicio del OEM proporcionado: yes
Tamaño de la fábrica (metros cuadrados): 5,000-10,000 square meters
Ubicación de la fábrica: No. 333, Shijie Qingfeng Middle Road, Shijie Town, Dongguan City, Guangdong.
Persona de Contacto: Mr. Mace
Número de Teléfono: +86-0769-86019318